© Grigg Enterprises, Inc - 2018 www.griggsonline.com www.acetricities.com
Grigg Enterprises, Inc.
PO Box 2348
Pasco, WA 99301
(509) 547-0566
Join E-mail List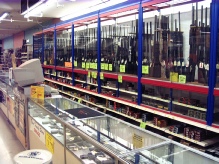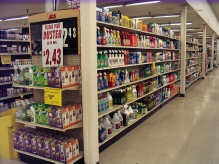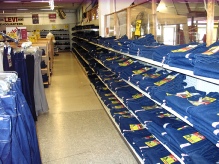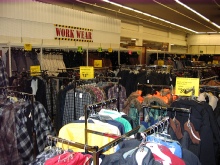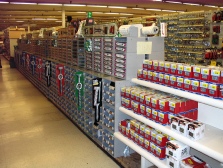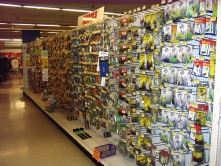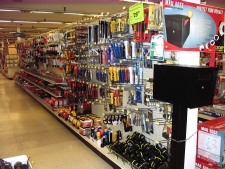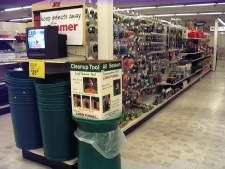 We have a huge selection of long rifles, shotguns, hand guns, ammo and much more! Don't see it, we'll special order it!
Look at the amount of cleaning chemicals we have! And a large selections of mops, brushes, brooms and more!!


Over 80' of nuts, bolts, lag screws and specialty fasteners! SAE and metric sizes! And look in the bins on top! Hard to find fasteners, and we have them! Come and see this selection!

This is only one side of one isle! We have many more! If we don't have it for fishing, you don't need it! We are know as Eastern Washington's Fishing Headquarters!

Levi and Wrangler Jeans. We have a great selection! Regular and big mans sizes! We have a pair to fit you, at a price that's right!

This is just one of our re-merchandised isles! Flashlights, we have a huge selection. Extension cords, short to long, we have them all!
Come see our Re-modeled Ace department!

Carhartt, Dickies, Walls, and Fortress work wear! Summer and cold weather selection, we have it, and lots of it! Let us get you outfitted to do your job!

Ours is huge! This is just weed trimmer line, replacement blades and gas cans! We have 100's of feet of merchandise too choose from. Fountains, mowers, blowers, sprinklers, hoses, PVC pipe and fittings... More than anyone else!